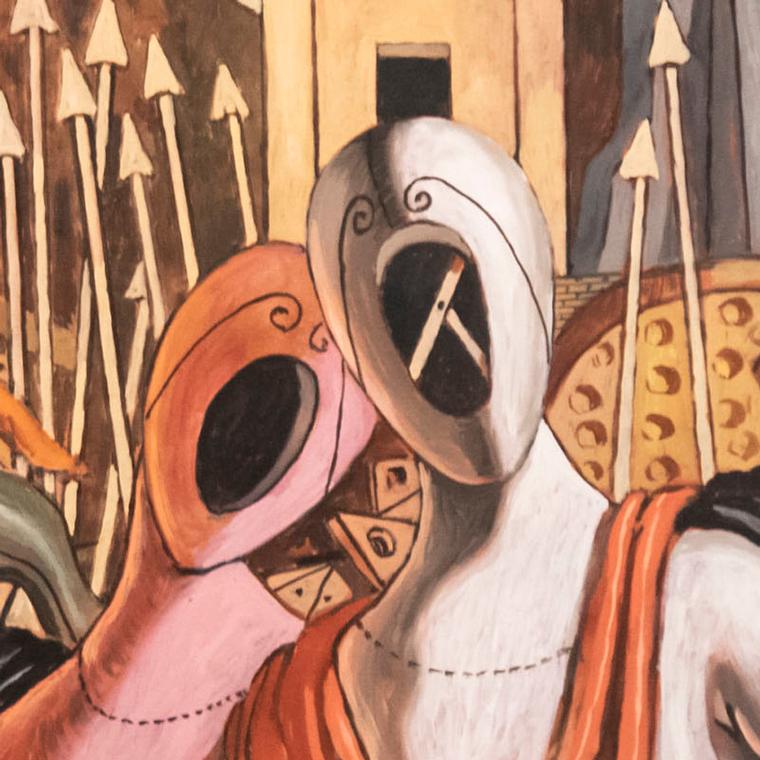 Turin's GAM presents the exhibition Giorgio de Chirico. Back to the future. Neometaphysic and Contemporary Art. It is possible to visit the show, by Lorenzo Canova and Riccardo Passoni, from April 19th to August 25th, 2019. The path, made by a hundred works, aim to create a relation between the De Chirico neometaphysics and the works of the artist that took inspiration from him. Between them Andy Warhol, Franco Angeli, Ugo Nespolo, Mimmo Rotella, Mario Schifano, Mimmo Paladino. The exhibit will be divided in seven sections: from Orpheus the tired trobadour, through the metaphysics of Fabrizio Clerici, until the last international generations depicted by Juan Muñoz, Vanessa Beecroft and Francesco Vezzoli. Not only works from the De Chirico Foundation, but also from GAM collections, Museums and italian and international private collections. There will be also an exposition of an original drawing by Michelangelo from Casa Buonarroti.
Are you planning an overnight stay in Turin? Discover our hotels!
Wolud you like to visit the exhibit with an expert local guide? Explore our proposal!