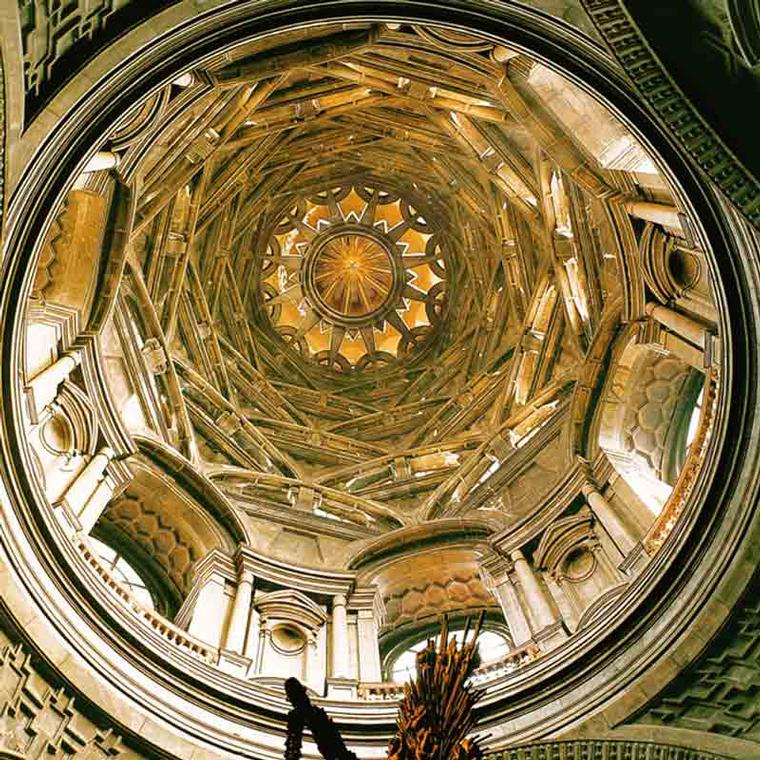 Twenty one years after the fire that threatened to destroy it, the dome of the Chapel of the Shroud can be visited again. The restored chapel will reopen on 27 September. After the reopening to the public, the masterpiece of the Baroque work of Guarino Guarini, will become part of the tour of the Royal Museums, inserted between the Royal Palace and the Galleria Sabauda.
In the night between 11 and 12 April 1997 a fire, caused by a short circuit in the restoration work, damaged the building heavily and the Shroud itself was taken from the fire by the firefighters who broke down the glass case containing the box in wood and silver that held the cloth. Currently the chapel is affected by an impressive restoration and reconstruction work and is expected to be returned to the city and visitors in September 2018.
Do you want to stay in Turin? Discover our hotels!